Posted on
By Carolyn Weber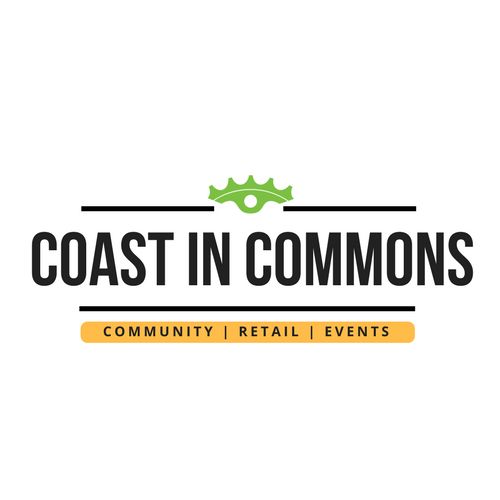 I'm going to start this post with a story about our roots.
5 years ago- Tristan and I were in the back of the Bucketworks building on 5th Street frustrated with not being able to find a retail store front for our new bike business. Walkers Point at that point was in transition of being a neighborhood with empty undeveloped old buildings to the high-end development it is today. Landlords were not developing their properties yet in hopes of higher rent and the ones developed were out of our budget. We went to Tim at Bucketworks in hopes he would have some leads- but unfortunately we were at a standstill as none were to be found.


Charlie, the owner of Bee Pods, came bouncing in the back room were were all meeting and said "What about the sword fighting space!?!". You see, Bucketworks was a co-working space in Milwaukee that businesses could locate within a open-concept floor plan and work together on developing their businesses and share resources. We checked out that "sword-fighting" practice space which become our first home for Coast In Bikes on 5th & Pierce those five years ago. Instead of giving back our loan money to investors that year- we were able to get started in a short-term rental space with the support of Bucketworks.


With the excitement of my community activism in the bike community and Tristan's years in the industry- we focused our love of bikes and the community into providing services for commuters, cargo bikes and the mountain bike community.
We've since then moved on to two more locations (really 2.5 if you include the three weeks Float Milwaukee hosted us in the Empty Bowls space). We've expanded our inventory, our services and our space based upon what we thought the market needed.

Currently- we have reached a point where we're facing the facts that the bike industry has changed. Consumers have changed and the current online shopping experience has changed how consumers use Independent bike dealers such as Coast In Bikes.


Honestly- we've been struggling these last two years. We either need to radically change our business model and need to find our focus for the future to stay relevant for current bicycle consumers.


With that in mind- Tristan and I are moving Coast In Bikes in a new direction in 2018.

Welcome to Coast In Commons- Walkers Point new retail "pop-up" space.


We're going back to our roots. Back to Bucketworks where we mediated to watching bees on the secret rooftop patio. We want to give back to the retail business community to help new business owners get their start in one of the hottest neighborhoods in Milwaukee.

What does this look like?


We'll be still be the same Coast In Bikes but are going to keep our focus smaller and our store footprint even smaller.


Instead of a large inventory we're going to focus instead on quality service and repairs

Continue to develop our new website including an online store


Expand our custom bike program to include online consulting


Our community events will expand and support other groups in Milwaukee such as the Winter Bike Party


Our new Repair School will offer classes year-round and provide educational clinics


Our consignment program will expand to offer more used bikes


We will be increasing the number of bike touring trips and clinics this spring and summer

About 2,000 sqft of our space will be available for short-term leases to other retail businesses that do not have a physical space in Milwaukee yet or are only available online. These "pop-up" businesses will have access to affordable rent, event space, co-working opportunities and mentoring. 

We will still have the mechanic area, class area and a small selection of well chosen inventory. We offer one-on-one bike consulting for custom builds, cargo bikes and commuter bikes from a wide selection of bike brands that we will still continue our relationship with and increase our ordering to provide quicker turn-around with repairs. Without a large inventory we can focus our small staff on whats important. You. 
We're starting the change by doing a store-wide inventory reduction sale. 25% off everything in the store [excluding tubes and consignment bikes]. Come in and help us clear our sales floor so we can get our space ready!

If you or someone you know is looking for a short-term rental lease- contact Carolyn at coastinbikes@gmail.com

Let's talk about bikes. Let's talk about Coast In Commons.